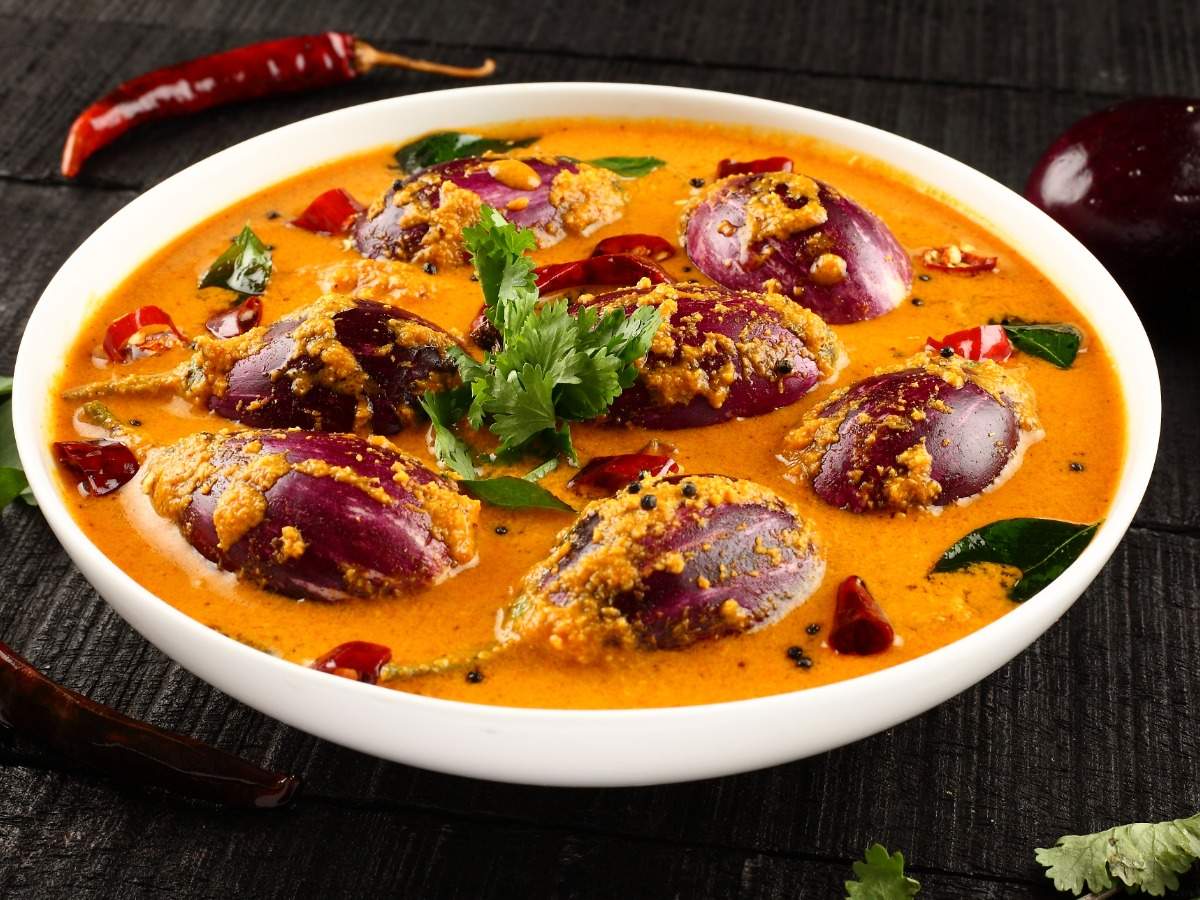 Ingredients required- 4 medium brinjals, 1 teaspoon mustard seeds, 1 stalk curry leaves, 1 cup onion, 1 teaspoon Kashmiri red chilli, 1 tablespoon coconut powder, 1 teaspoon ginger, 1 teaspoon garlic, 2 cloves, 2 tablespoon vegetable oil, 1 teaspoon cumin seeds, 1 green chilli, 1 teaspoon turmeric, 1/2 cup tamarind extract, 2 tablespoon roasted peanuts, 1/2 teaspoon coriander seeds, 1/2 inches cinnamon and salt as required.
Method-
Firstly chop brinjals by slitting them into four parts without removing the stalk. Now dip them in salt water for some time.
In order to prepare the stuffing, roast peanuts, sesame seeds, cloves, cinnamon stick, coconut powder and coriander seeds. Roast on low flame for 2-3 minutes. Let it cool down a bit and add the mixture to a blender. Also add garlic, ginger and green chilli, ½ cup onions and salt as per taste. Add 2-4 tbsp water and blend to form a thick paste.
Stuff the slit brinjals with this masala properly.
Prepare the curry by heating some oil in a pan. Add ½ cup onions, curry leaves, mustard seeds, cumin seeds, turmeric and red chilli powder. Now add tamarind extract and mix well.
Drop in the stuffed brinjals, add water if the curry seems too thick. Cook for 2-3 minutes and serve.